VENUE
The Forum will take place in Fontainebleau Miami Beach. On 20 oceanfront acres in the heart of Miami Beach, Fontainebleau is one of several examples of Miami Modern architecture in the region, famed for its curved angles and flamboyant design. Featured in a number of motion pictures such as The Bellboy, Goldfinger, The Bodyguard, and Scarface, the hotel has also welcomed a throng of famous guests including Barack Obama, Frank Sinatra, and John F. Kennedy.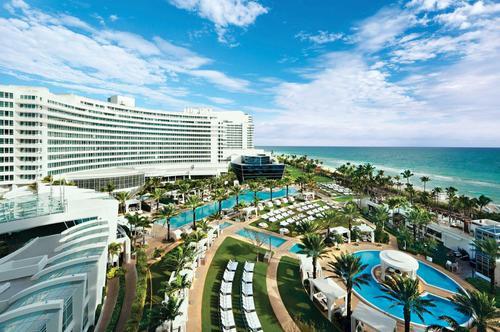 Address:
Fontainebleau Miami Beach
4441 Collins Ave
Miami Beach, FL 33140
www.fontainebleau.com
ACCOMMODATION
The Confidante Miami Beach

4041 Collins Ave
Miami Beach, Florida 33140 United States

The Confidante Miami Beach is offering Conference delegates a special rate of $279.00 per night.
To book, click HERE

Fontainebleu Miami Beach

4441 Collins Ave
Miami Beach, FL 33140

For PCIF delegates, the Fontainebleau Miami Beach is offering a discounted rate for Sunday, Jan 28 - Monday, Jan 29.

For more information, please click here.

*Please note the link indicates it is a reservation attached to the iConnections Global Alts conference but the booking will be associated with the Private Credit Investor Forum.