In memoriam – Roderick 'Rory' Macmillan
Published: 09 June 2020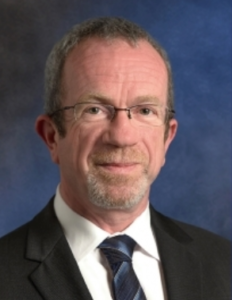 Our friend and colleague Roderick 'Rory' Macmillan was a founding member of the Alternative Credit Council and has served on our Board since its inception. Rory was Managing Director of Global Government Affairs at The Carlyle Group, and was a leading figure in our industry. His personal warmth, humour and kindness enriched the lives of all who knew him.
We are deeply shocked and saddened by Rory's death, and we send our condolences to his husband, Koen Kleyn, family and friends.
Jiri Krol, Global Head of the Alternative Credit Council stated: "Rory was universally liked and respected across our industry. I feel privileged to have known Rory and his passing deprives the industry of one of its true champions. Our thoughts are with Rory's family and all who knew him".
If you would like to send your condolences to Rory's family, you can leave a personal message on the online condolences book. A memorial service to celebrate Rory's life will take place at a future date, and his family have kindly requested that any donations be made to Alzheimer Research Foundation or World Child Cancer.