Event overview
The Alternative Credit Council (ACC), an affiliate of AIMA, was pleased to host the first Global Virtual Summit on 9 & 10 June 2020.
With private credit now encountering its first major test, the ACC Global Virtual Summit will convene asset managers, asset owners and industry specialists to discuss the impact of the market crisis and forecast the future of private credit as an asset class. The ACC Global Virtual Summit took place over two days at times that enabled the participation of an international audience across multiple time zones.
You can view sessions on demand by clicking here.
Date and times
| | |
| --- | --- |
| Tuesday 9 June - Wednesday 10 June | |
| 1:00pm - 5:00pm BST | |
| 8:00am - 12:00pm EDT | |
On-demand viewing available.
Agenda
Times are listed in BST. Please note that times and sessions may have changed if you viewed this agenda briefly.
DAY 1:

TUESDAY 9 JUNE

DAY 2:

WEDNESDAY 10 JUNE

13.00 Panel 1 | Investor views: How are private credit portfolios weathering their first big test?

13.00 Presentation | Credit investing in Asia

13.50 Panel 2 | Everything you ought to know when investing in private credit during a pandemic

13.25 Fireside chat | Better lending through technology

14.30 Break

13.45 Break

14.45 Fireside chat | Opportunistic credit

14.15 Panel 5 | Non-bank lending and the economic recovery in Europe

15.10 Fireside chat | BDC market

14.50 Panel 6 | Going remote – private credit operations in a time of social distancing

15.25 Presentation | Market Update - The impact of COVID-19 on private credit

15.20 Break

15:45 Break

15.45 Panel 7 | Distressed investing

16.00 Panel 3 | ESG: How has the current crisis shaped the discussion of responsible investing in the private credit markets?

16.15 Panel 8 | The macro outlook for private credit

16.30 Panel 4 | Raising capital in a time of crisis

17.15 Networking Zoom-arounds

17.00 Networking Zoom-arounds

18.00 End of day 2
18.00 End of day 1


Speakers
Thierry Adant
Head of Private Debt
Willis Towers Watson

Stacey Arrigo
Managing Director &
Head of Business Development
Broadscope Fund Administrators
An Apex Group Company

Alex Baker
Chief Technology Officer
Orchard Global Asset Management

Ashley Baum
Senior Investment Manager,
Special Opportunities/
Multi-Asset Strategies Group
Teacher Retirement System of Texas

Hans-Jörg Baumann
Chairman
StepStone Private Debt &
StepStone Liquid Alternatives

Gus Black
Partner, Financial Services and
Investment Management
Dechert LLP

Joshua Bloomstein
Partner
Ares Management

Elena Boeva
U.S. Chief Operating Officer
AFLAC

Matthew J. Carter
Partner, Corporate & Securities
Dechert LLP

Sanjeev Dhuna
Partner
Allen & Overy

Stephen Edwards
Partner and Head of
Corporate Investments
ESO Capital

Robert Hetu
Head of US Private Debt
CDPQ

Paul Horvath
Chief Executive Officer
Orchard Global Asset Management

Elise Hubsher
Managing Director
Brevet Capital

Kerry Hugh-Jones
Co-Managing Partner,
Strategic Value Credit
Cheyne Capital Management

Veli Ivanova
Principal, EY Americas
Leader Climate Change and
Sustainability Services
EY

Mark Jenkins
Managing Director and
Head of Global Credit
The Carlyle Group

Ramesh Kashyap
Managing Director
Ninepoint Partners LP

Scott Klein
Founding Partner
Co-Chief Executive Officer and
Co-Chief Investment Officer
Beach Point Capital Management LP

Jiří Krόl
Global Head
Alternative Credit Council

Alexis Kwon
US Associate Director
AIMA

Jocelyn Lewis
Executive Director
Private Credit Strategy
IHS Markit

Rod Lockhart
Chief Executive Officer
LendInvest Ltd

Amanda Lynam
Senior Credit Strategist
Goldman Sachs & Co.

Cécile Mayer-Lévi
Head of Private Debt
Tikehau Capital

Stephen McClelland
Director of Credit Strategies
Virginia Retirement System

Kevin Neubauer
Partner
Seward & Kissel LLP

Tom Newberry
Partner
Global Head of Private Debt
and Senior Portfolio Manager
CVC Credit Partners

David Nissenbaum
Partner
Schulte Roth & Zabel

Beste Portnoff
Principal and Head of
Operational Due Diligence
Bessemer Trust

Sabita Prakash
Managing Director
Asia Debt Management
Hong Kong Limited

Gregory N. Racz
President
MGG Investment Group LP

Venkat Ramaswamy
Vice Chairman & Co Founder
Edelweiss Group

Samantha Rosenstock
Head of Investment Research
Man FRM

Peter Salvage
Managing Director
Head of Credit Fund Services
BNY Mellon

Theresa Shutt
Chief Investment Officer
Fiera Capital Corporation

Nicholas Smith
Director
Alternative Credit Council

Scott Turley
Vice President, Product Strategy
Broadridge Financial Solutions, Inc.

Laure Villepelet
Head of ESG & CSR
Tikehau Capital

Deborah Zurkow
Global Head of Investments
Allianz Global Investors
Session Replays
Click here to access all the available sessions on replay.
Sponsorship
Lead Sponsor



Panel Sponsors
Media Partner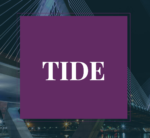 We are pleased to announce that we will now be offering several sponsorship opportunities to allow members to shape the programme and raise their profile amongst industry peers. Packages range from speaking opportunities, a wide selection of global branding and in app branding.
To learn more about Sponsorship, please contact Dawn Angley, Head of Events, [email protected].